Drawing out the blueprint.
I had the ribs cut on a CNC machine to save time.
CNC's were big back in 1776.
My friend, Alex Perfido helped me get the sub started at his shop.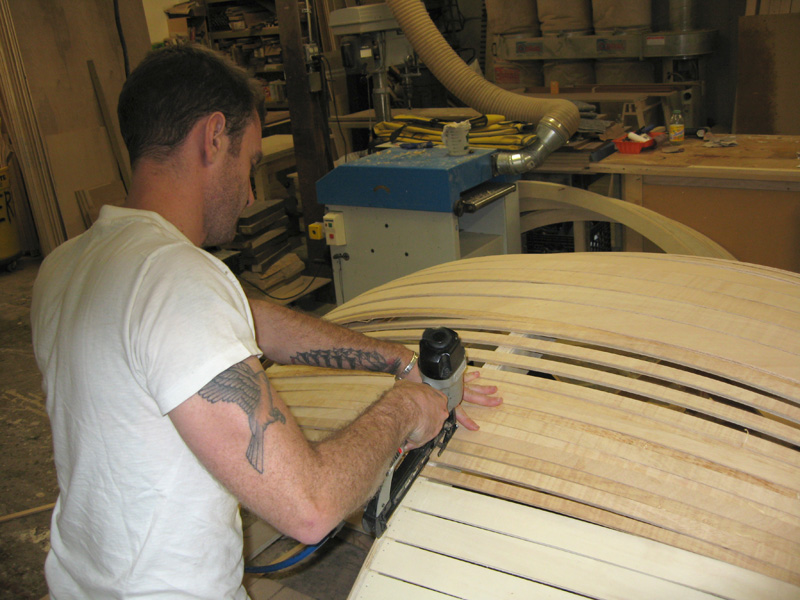 Pneumatic nail guns were big in 1776 too!
Eventually, the sub got too big for Alex's shop.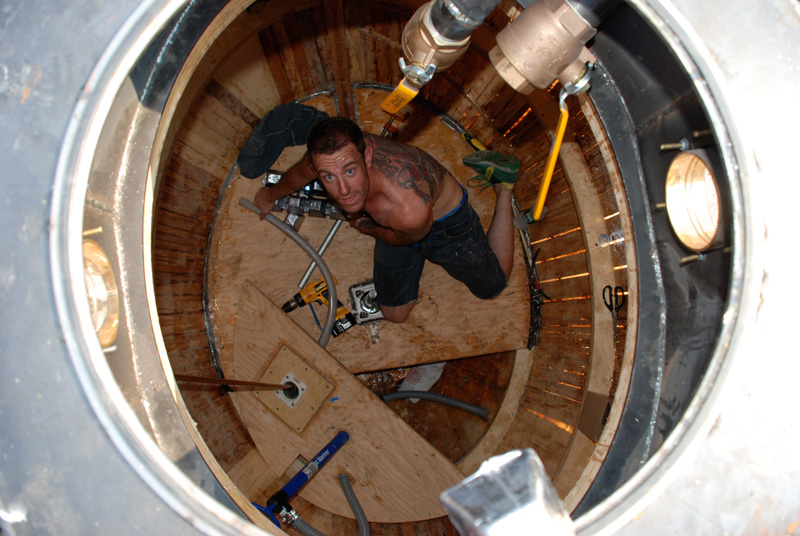 My friend, Matt Bohner, let me finish it in his shop in Red Hook.
Jonathan Schipper helped me with the metalwork.
Matt masterminded the launch of the sub.
Everyone in the neighborhood showed up to help.
'Peace' helped me attach the rudder.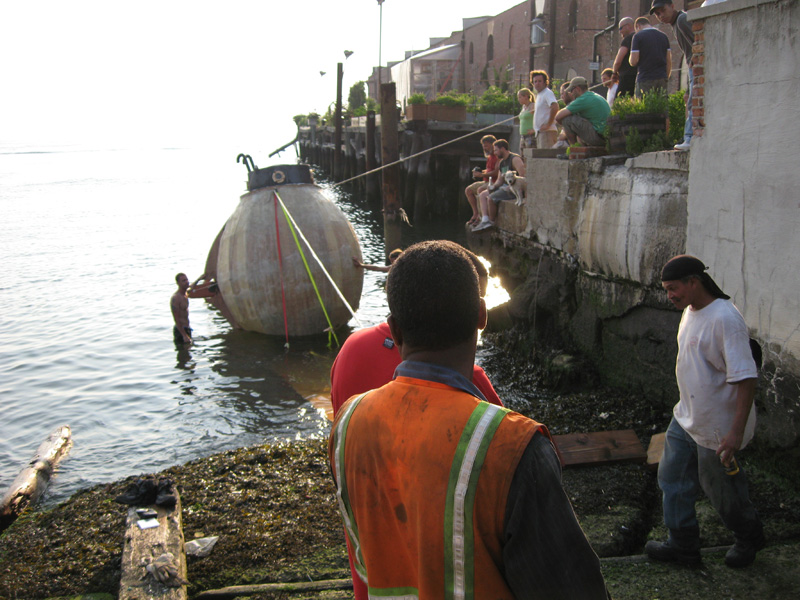 It took about 11 hours to get the sub in the water.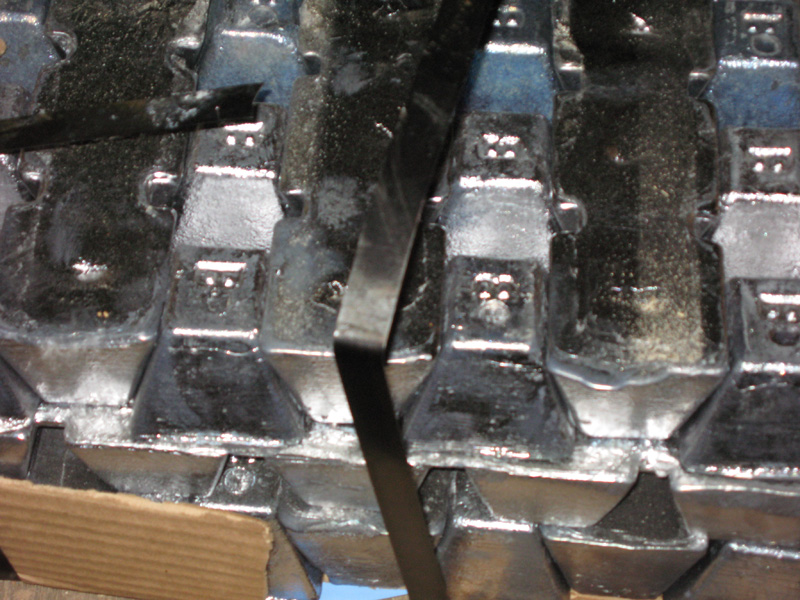 Then we started loading the ballast. 2500 lbs of lead…
…and then I pumped in water to get it to sink.
Busted! But I got pretty close.
I had to wait for the tides and the QM2's schedules to align.
When the flood tide began, I prepared to cast off.
News crews started to arrive. By this time I was already locked up.
Back to Key Lime Steve's at Pier 41…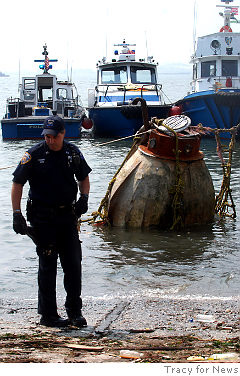 where we had launched it from.
I wish I'd had this flatbed truck for the launch.
Most of the officers really seemed to like the sub.
So they held onto it for a couple of weeks.
At the Randall's Island impound lot.